Company Policy
ELKOND HHK, a.s. belongs to stable and developing companies in the electro-technical industry. Our activities are mainly aimed at production of cables and conductors. The fundamental commitment of our organization is to meet the requirements of local and foreign customers in the widest possible extent through continuous delivery of reliable products with exceptional quality and above standard services.
Integrated management system policy
Thorough knowledge of needs of our customers and also other involved parties: employees, suppliers and government institutions inspires us to work with maximal level of safety and health protection respecting all regulations for environment protection, fire safety and other legislative and regional directives.
Our products, services and related processes must comply with highest requirements for quality, work safety and environment protection during the whole life cycle.
To achieve this commitment has the company management established and is running the integrated management system according to the norms EN ISO 9001:2015in the area of quality of products and services, EN ISO 14001:2015in the area of the environment and national regulations in the area of work safety. Company ELKOND HHK, a.s. will continue to improve the efficiency of these management systems. The systems of quality management and environment protection will be kept certified by independent certification institutions.
To ensure the listed commitments is ELKOND HHK, a.s. bound to:
Run, allocate adequate resources and constantly improve an effective Integrated management system with clearly defined controlled internal and external processes, taking into consideration requirements quality management of products and management of environment protection.
Constantly improve the level of expertise of staff, provide work respecting rules of safety and health protection, prescribed medical checks and ensure necessary personal protective clothing.
See customers as the most important partners and ensure regular monitoring of their satisfaction. Communicate with them systematically, identify their needs and requirements regarding our products and services, analyse them and fulfil them. Through such approach to maintain and strengthen the position of our company on the market.
In respect to quality of our products and protection of the environment, safety and health protection during the work process, to apply the principle of systematic preventive measures with the aim to minimize negative influences of production and services, and also indirect influence of suppliers and contract partners.
To ensure identification, evaluation and regulation of internal and external processes, direct and indirect environmental aspects and safety risks of our products, processes and services with the aim to reduce and manage them. To avoid adverse events by improving work conditions.
Create among employees a positive knowledge about the IMS. To ensure regular increase o knowledge of employees about product quality, work safety and health protection, and environmental requirements. To achieve the status of active involvement of each employee in solving of issues connected to health and safety, environment and quality of products.
To ensure knowledge and unified understanding of this policy so that all employees and involved parties are aware of the IMS policy, its main aims and targets. So employees can identify themselves with IMS and participate on its fulfilment.
Certificate of the management system according to EN ISO 9001:2015
Certificate of the management system according to EN ISO 14001:2015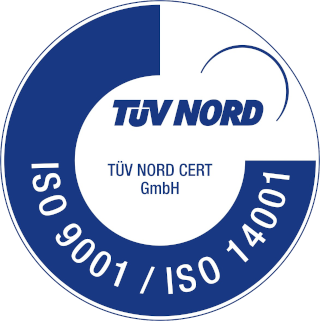 Development
The most important investments of the last time period consisted of investments into the creative potential of our employees in the technical department, improvements of insulation, stranding and coating production lines, and a new measuring station.
Cooperation with Universities
Technical University in Zvolen, Faculty of Forestry, Department of fire protection 2008-2009 – Topics for diploma theses – 3 graduates
University in Žilina, Electro-technical faculty, Department of telecommunications 2006-2007 – Topics for diploma theses – 1 student
University in Žilina, Electro-technical faculty, Department of telecommunications 2006-2007 – Research focused on telecommunication cables with improved transfer properties
Slovak technical university in Bratislava, Department of electrotechnology 2007 – influence of fire on reduction of voltage on cable lines
ČVUT Prague, Electro-technical faculty, Department of telecommunications 2007-2009 – Research focused on telecommunication cables with improved transfer properties and research of transfer properties of long-distance telecommunication cables
Project partnerships
Slovak Telekom a.s. (T-Com a.s.) during 1993-2009 – solving of several research tasks focused on improvement of mechanical, fire-technical and transfer parameters of telecommunication cables of use in the telecommunication network. Examples:
Telecommunication cables with a dynamic system of protection against spread of humidity inside the cable
Telecommunication cables for xDSL technologies with improved transfer and fire-technical properties
Hybrid metallic-optical telecommunication cable
Personnel
ELKOND HHK, a.s. uses modern technology and creative potential of its employees. Precise choice of employees and their following education are part of the main strategy of our Company. Coherent system of trainings with focus on proficiency, team work and responsibility led to creation of a young, professional and ambitious collective.
Development policy
The Company ELKOND HHK, a.s. has a long term intention - in addition to cooperation with science and research institutions on various research and education projects, we intent to participate also on development (i.e. to initiate such development) of special high-quality cables using innovative approach and scientific methods, in cooperation with the above mentioned research institutions.
" Quality + Speed + Innovation + Optimal price = Strong company "
Quality
The satisfaction of our customers and constantly growing production is for us the most important indicator of quality.
The award of medal SLOVAK GOLD for exceptional quality was granted in the year 1995.
ISO 9001 – quality management system was established in the year 1996 and repeated audits confirming the growing level of quality.
ISO 14001 – the system of environmental management was established in the year 2006 by the institution TÜV Nord Slovakia.
Flexibility
Standard deliveries are within 14-21 days.
Business activities
Most important partners: Slovak Telecom (T-Com), Hungarian Telecom and other telecommunication companies, biggest wholesale and installation companies in Slovakia.Export activities are in many member states of the EU.